TAN CO. Successfully Passed the Re-certification of AEO Customs Advanced Certification
2020/3/5      view:
On Oct. 9, 2016, Zhangzhou TAN Co.Ltd., Fujian, China was honored to be the first batch of enterprises to obtain the "AEO Customs Advanced Certification" among the 35,000 export enterprises of the Xiamen Customs, and is successfully recertified on Dec. 19, 2019 after three years time. In 2019, the General Administration of Customs of the People's Republic of China implemented the new standard certification. TAN is one of the first 17 companies in Xiamen Customs to pass re-certification based on the new standards. On Dec. 30, 2019, TAN attended the certification ceremony held by Xiamen Customs of the General Administration of Customs.
AEO science:
Its full name is Authorized Economic Operator, which means "certified operator", and it is the "AEO Advanced Certification Enterprise" of the customs.
As the AEO certification enterprise, the World Customs Organization (WCO) developed the "Global Trade Security and Facilitation Standards Framework" which defined it as "a party that participates in the international circulation of goods in any way and is recognized by the customs authorities as complying with the World Customs Organization or the corresponding supply chain security standards. "The World Customs Organization will give practical customs clearance to enterprises that have obtained AEO advanced certification.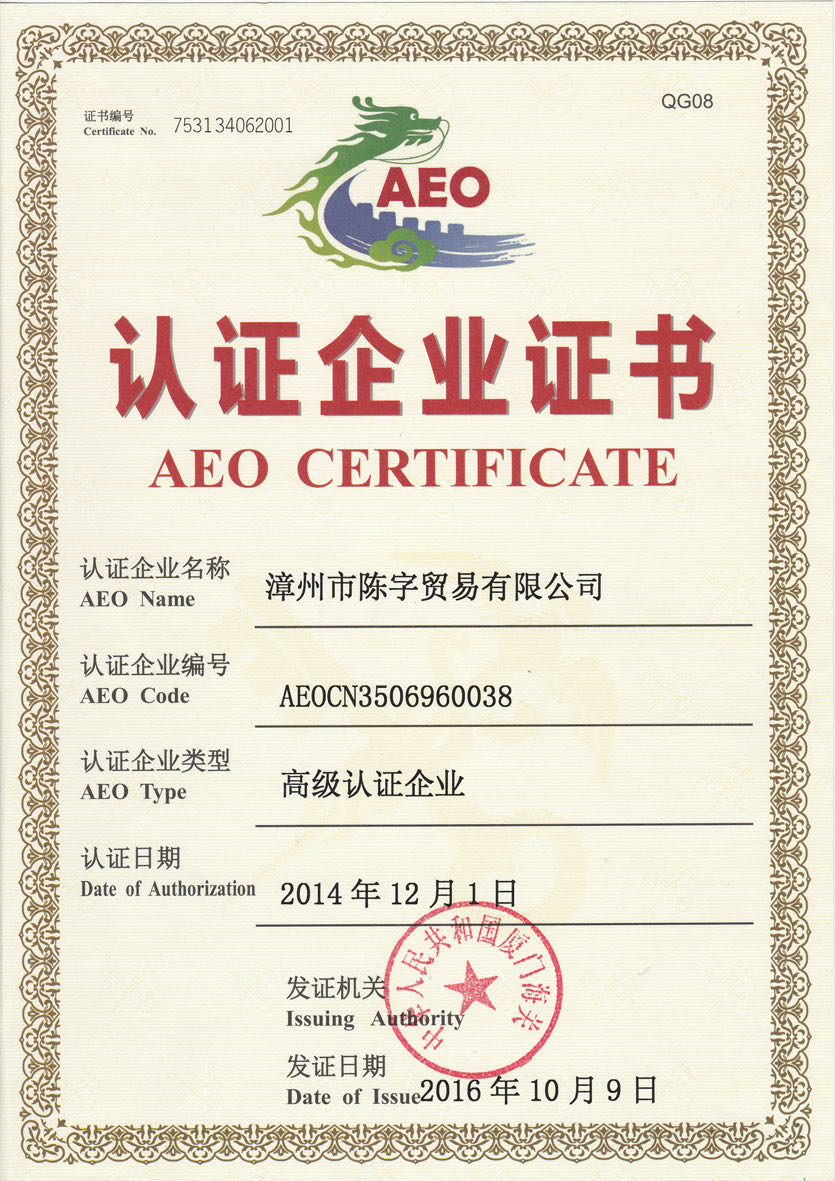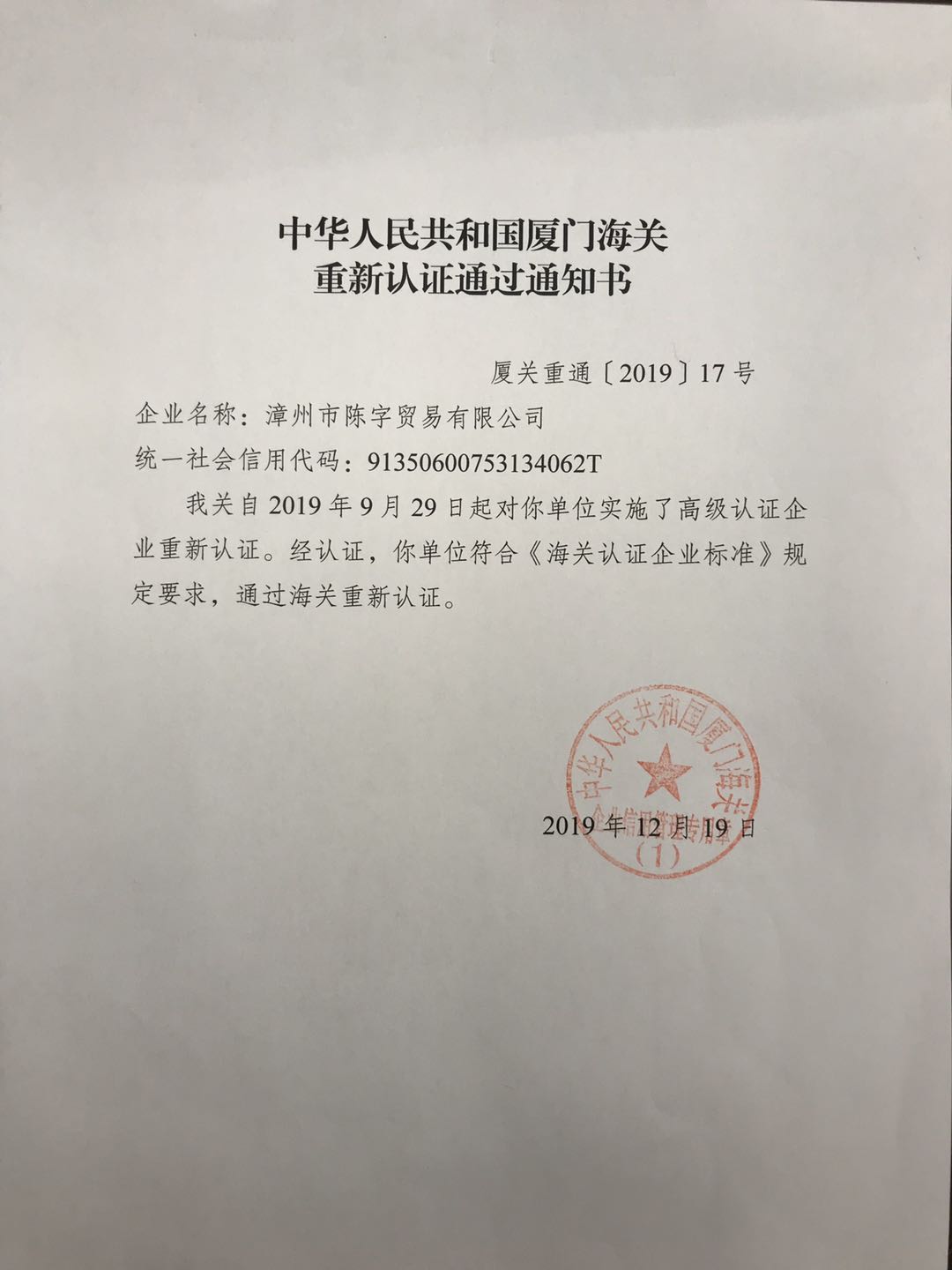 AEO companies enjoy convenience of customs clearance in China:
The Customs will grant customs clearance convenience to AEO companies that have passed advanced certification, including: preferential customs clearance, inspection-free guarantee, establishment of enterprise coordinators, application of a lower inspection rate for imported and exported goods, non-implementation of a bank deposit account system, and priority processing in hard times etc., thereby reducing customs clearance time and costs, improving customs clearance efficiency, and winning more business opportunities and development opportunities for enterprises.
AEO companies enjoy customs clearance convenience in internationally recognized countries:
AEO companies not only enjoy preferential customs clearance measures at home, but also can enjoy customs clearance convenience in countries (or regions) that recognize each other, including: reducing the inspection of imported goods documents, reducing the inspection rate of imported goods, Priority is given to customs clearance procedures for imported goods and priority processing during difficult times.
At present, AEO international mutual recognition has become a key project for world customs to carry out international cooperation. More and more economies customs have carried out AEO international mutual recognition cooperation. By 2019, 42 countries around the world have signed AEO international mutual recognition agreements with China: EU 28 countries, Singapore, South Korea, Belarus ...
AEO companies enjoy joint incentives from various government departments:
At present, China is actively promoting the construction of a social credit system. AEO advanced certification enterprises have not only increased their creditworthiness and reputation. The customs has also notified AEO enterprises to relevant government departments to implement joint incentive measures for AEO advanced certification enterprises. The competitive advantages of AEO advanced certification companies will be maximized.