More than 500 TAN's distributors in 126 countries will be offered VIP treatment by local Customs
2016/10/27      view:
TAN was granted the AEO Certificate -Level High, by General Administration of Customs, PRC., on Oct. 25, 2016;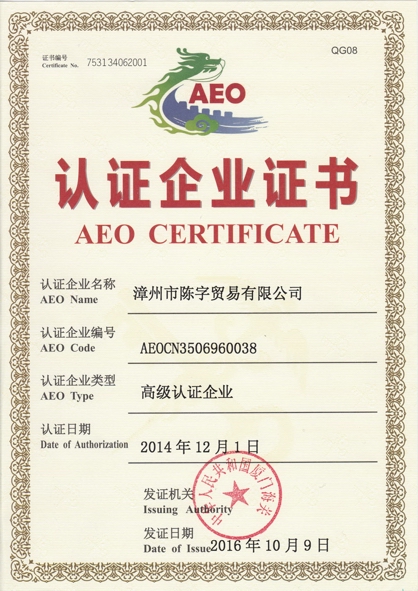 It is the first company among 2800 enterprises in Zhangzhou Custom Boundary, or one of the first 3 companies authorized by the governing Xiamen Custom Administration, from more than 30000 enterprises under its supervision.
More than 500 TAN's distributors in 126 countries, will gradually share all the same priorities, privileges and preferences offered by the General Administration of Custom in respective countries which signed the AEO mutual recognition agreement with China, by singly quoting the internationalized AEO No. of Tan, when importing goods supplied by TAN. Now importers in Singapore, South Korea, Hong Kong, and Europe Union members got the benefits first and the agreement works in rest of the world are being developed rapidly.
TAN's AEO NO. : AEOCN3506960038